Customers expect reputable businesses to have a real and professional-sounding email address, so upgrading your email account should be one of the first steps you take when getting your business online. 
To set up your professional email address with UENI, you'll need to upgrade to a paid subscription and then select your custom domain name. 
---
Once your domain name is live, setting up your professional email address is easy! 
First, login to your site and head your Pro Features tab here. Then, follow the steps shown below: 
All you have to do is fill in your desired email name and a password, then click Submit.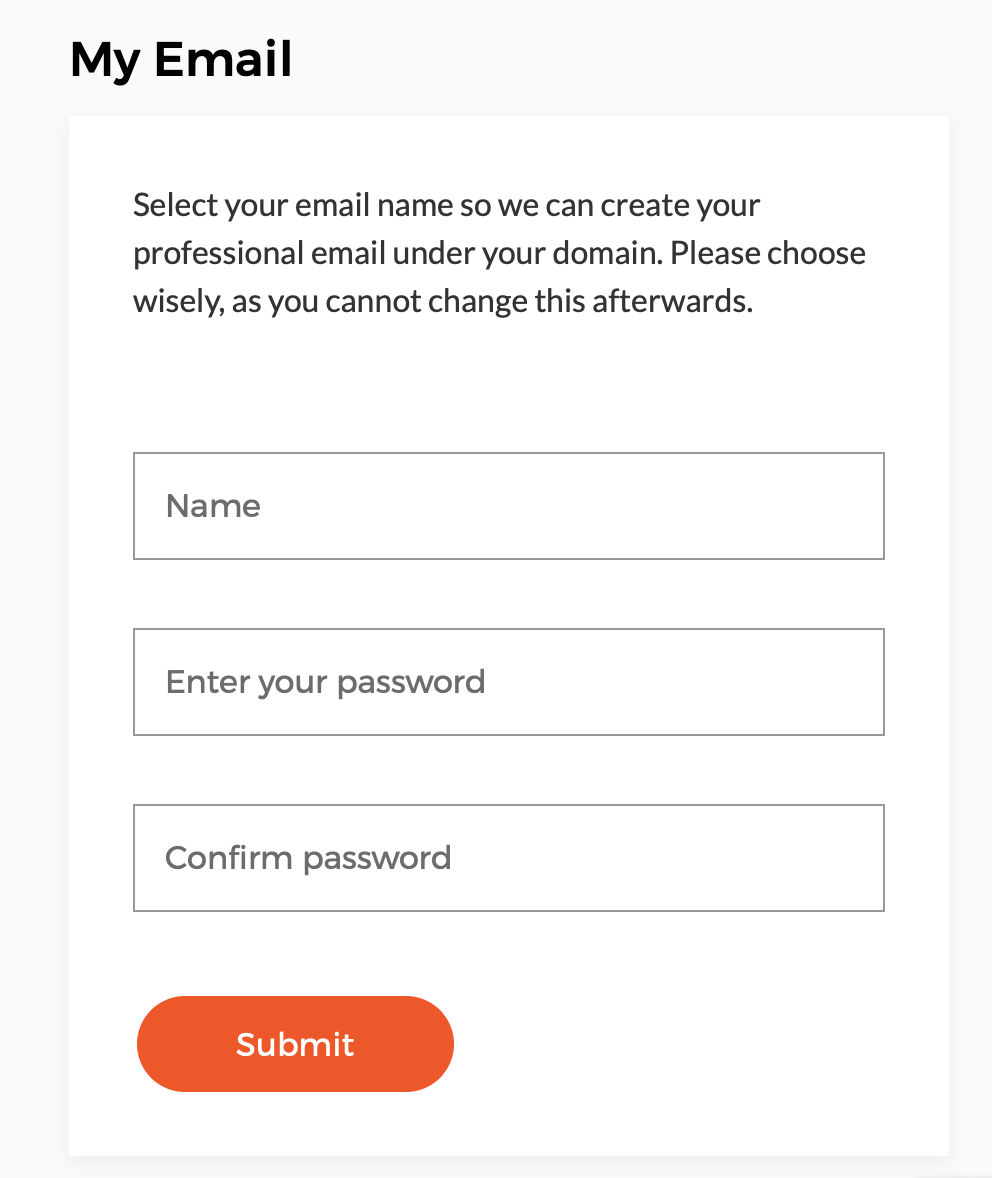 See the example below on how to pick an email handle (e.g. 'info'). In this instance, we've selected info@choose-your-domain.com.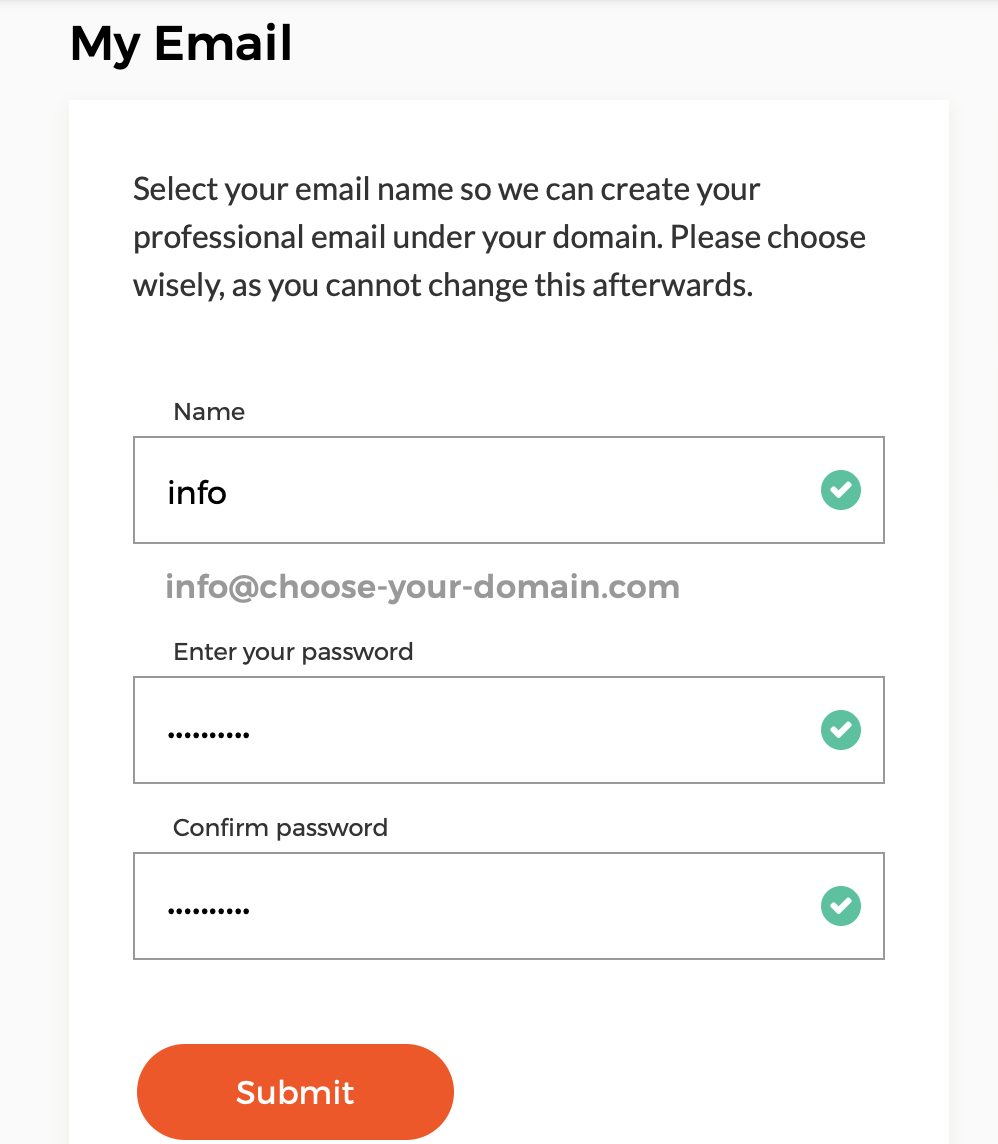 After your request has been submitted, your email address will be ready in less than 72 hours! 
Once your email address has been successfully setup, you'll see a confirmation in the hub as shown in the example below. 

To access your new email account, just select the Go to my email button on your Hub, or click here to access the UENIMail login page. 
Use the email address and the password you selected to login to your new email account. For further guidance on how to access your new professional email account, please check out this article. 
---
Need a hand? If you have any other questions, please be sure to message our support team here.